Joint-It Simple
A ready-to-use, eco-friendly jointing grout for natural stone, concrete and porcelain paving for joints min. 3mm wide and 25mm deep.
Available in 4 colours: Neutral, Grey, Dark Grey and Black, there is a colour to suit all stone types.
Joint-It Simple provides a non-staining, weed-resistant solution to jointing. Applied wet, Joint-It Simple can be used in the rain – therefore is suitable for use all year round.
Where other grouts crack and loosen over time, Joint-It Simple is reliable, durable and lasts the test of time.
Suitable for porcelain.
To calculate how much you will need, use Joint-It's calculator: https://jointit.com/product-calculator/
Must be applied on a permeable base to allow water drainage. We recommend 6:1 sand and cement.
For step-by-step text & video guides, visit https://jointit.com/products/joint-it-simple/
Ready-to-use
Bigger 20KG buckets are better value
Fast Application
Apply in wet or dry weather
Weed Resistant
Frost Resistant
Power-washer Resistant
Cement-Free
Non-Staining
Non-Hazardous
Permeable
Walk-on within 24 hours
Full Range

Dark Grey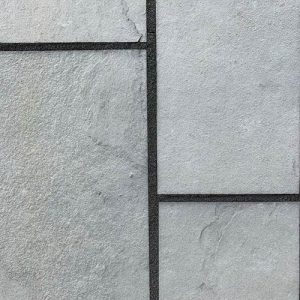 Black
Grey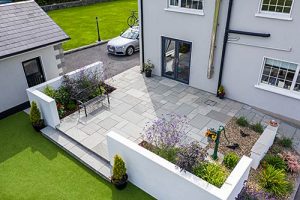 Neutral